What is an FHA Mortgage Loan?
FHA Mortgage Loans are quickly becoming one of the most popular loan programs nationwide.  FHA mortgages are often called government home loans because they are insured by HUD against default so they are a stable option with low rates and typically a fixed interest rate that includes principal reduction as part of the payment each month.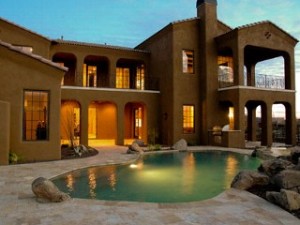 FHA has been around for decades, and there are many innovative programs to help different segments of the population to realize the dream of home ownership.  For example, the teacher-next-door program allows teachers to buy a home in particular neighborhoods at 50% of the sales price with an FHA mortgage loan, and FHA will pay the other 50%.  The FHA Kiddie Condo program allows a parent or other blood-relative to co-sign for their child on the purchase of a home or condo. We also offer the FHA rehab loan. Contact us for more information on this great FHA mortgage loan. These are just a few examples of the many programs that FHA offers.
If you currently have an FHA loan, the FHA Streamline Refinance program is a fast and easy way to lower your payment or refinance out of your adjustable rate FHA mortgage loan.  No appraisal, no credit check, and no income or asset documentation make this program hassle-free.
What is an FHA Pre-Qualification?
If you would like to buy a home, an essential step before you start looking is to get pre-qualified.  This means applying with a lender and going through a credit check as well as some documentation to verify income and down payment source.
Once this has been done, we will issue you a pre-approval letter which you will submit with your offers on a home to let the seller know you have the financing lined up.  Our FHA mortgage loan experts are standing by to help you get pre-approved or to answer your questions now!